The T.K.O.
A drink with that knockout punch. Made with our super secret pepper blend vodka (pssst. If you buy a bottle of our vodka and ask nicely we may be willing to give you a recipe for an at home version that is almost as good as the stuff behind the bar). Fill a cocktail glass with ice and add pepper flavored vodka, lime juice and 7up. Give it a quick stir and get ready for a spicy treat. 
1.5 oz Doundrins Distilling Spicy Pepper Vodka
0.5 oz Lime Juice
2.5 oz 7UP
1 Slice of Lime Muddled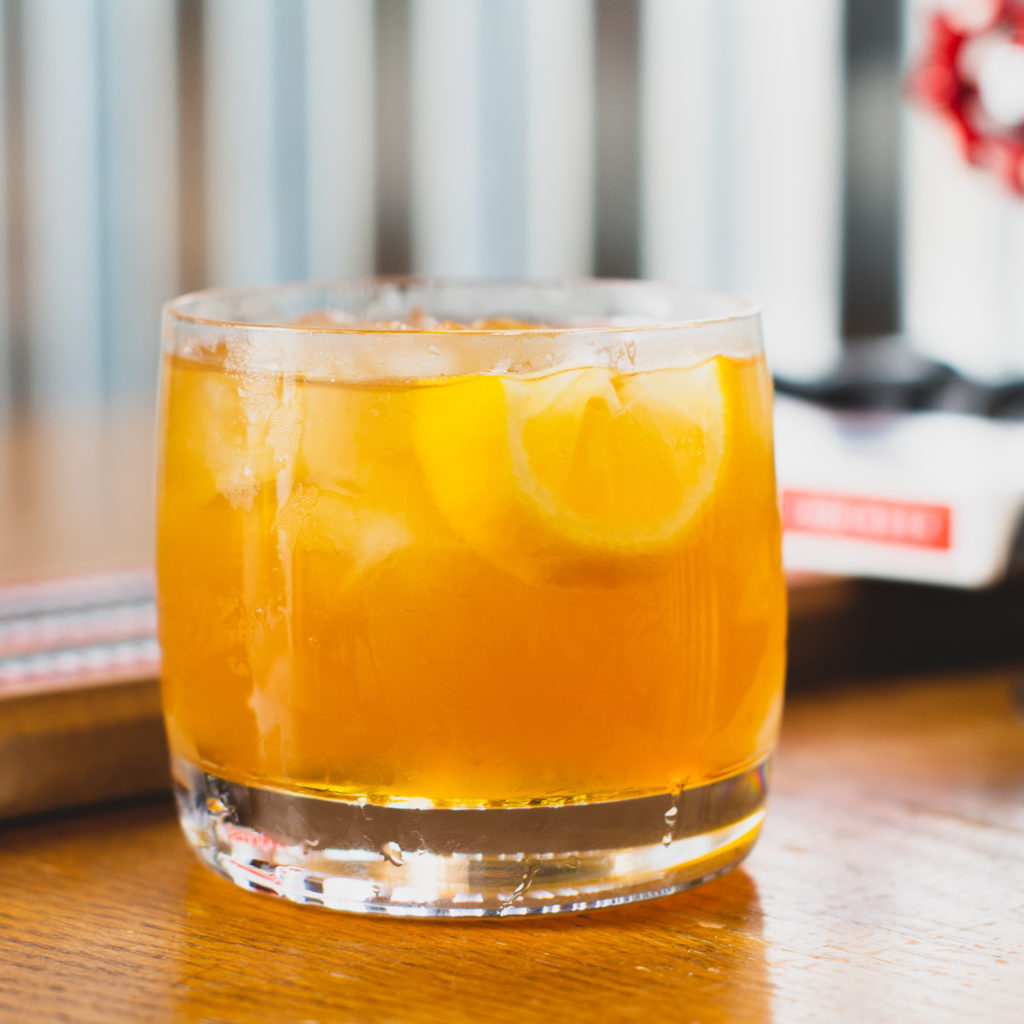 The Canadian Pepper
Maple, spicy pepper, and ginger kombucha? You have to be joking, right? Nope! Try this sweet, spicy, sour, and complex cocktail and you won't be disappointed. Muddle a slice of lemon and fill your cocktail glass with ice. Add Doundrins Distilling pepper vodka, maple syrup, and kombucha. Shake until the maple syrup is dissolved and enjoy.
2 oz Doundrins Distilling Spicy Pepper Vodka

1/2 tsp real maple syrup

3 oz Turmeric Black Pepper Ginger Kombucha (from NessAlla)

1 Slice of Lemon Muddled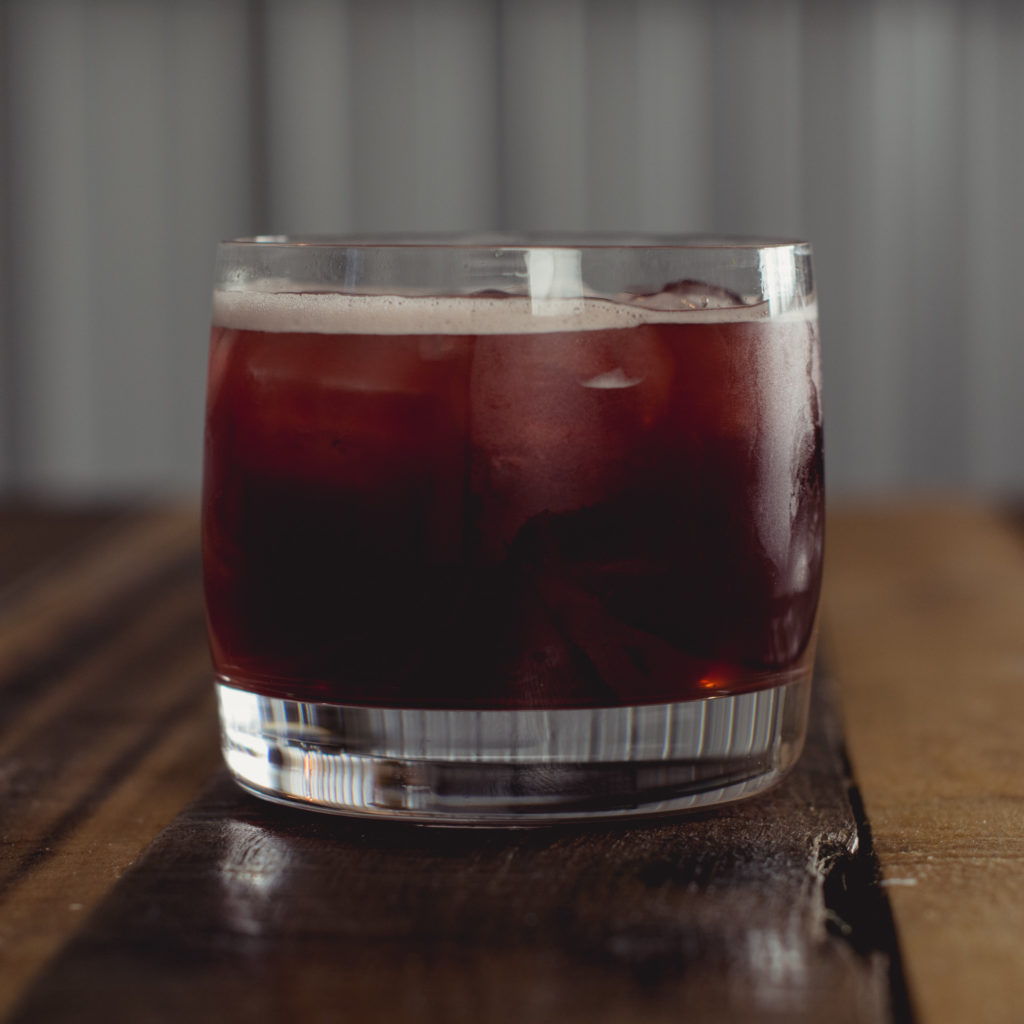 The Red Devil
This drink is bold! Tart cherry and spicy pepper will wake up your taste-buds and have them screaming "Hell Yeah". In a shaker tin mix together enough ice to fill a cocktail glass, tart cherry syrup, and Doundrins Distilling pepper vodka. Shake until the cherry syrup is dissolved and pour into a cocktail glass. Top off with club soda, stir, and drink up.
2 oz Doundrins Distilling Spicy Pepper Vodka

1 Tbsp Tart Cherry Juice Syrup

2 oz Club Soda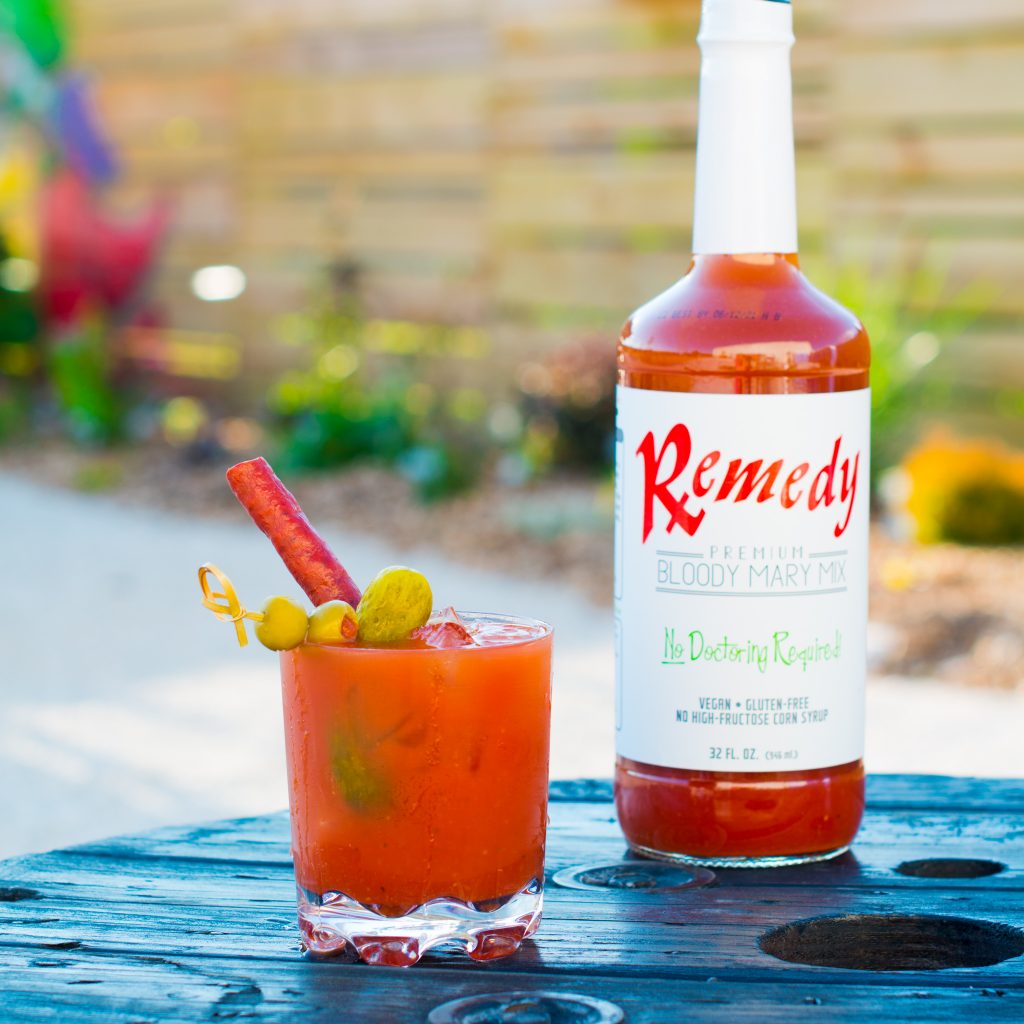 The Simple Mary
1.5 oz Doundrins Distilling Spicy Pepper Vodka (or Vodka)

2.5 oz Remedy Bloody Mary Mix
The Sargent Pepper Pineapple
1.5 oz Doundrins Distilling Spicy Pepper Vodka
1 oz Doundrins Distilling Pumpkin Brandy
2 oz Pineapple Juice
2 shakes paprika
Garnish with a slice of fresh jalapeno
The Nada Colada
1 oz Doundrins Distilling Spicy Pepper Vodka
1 oz Doundrins Distilling Vodka
.25 oz coconut syrup
.5 oz lime juice
shake and top with Nessalla pineapple coconut kombucha
Jessica's Spicy Melons
1.5 oz Doundrins Distilling Watermelon Brandy
.5 oz Doundrins Distilling Spicy Pepper Vodka
.5 oz passion fruit puree
.25 oz lemon juice
.5 oz simple syrup
rim with Tajin
The Scorned Woman
1.5 oz Doundrins Distilling Spicy Pepper Vodka
1 oz Doundrins Distilling Spicy Honey Liqueur
1 oz passion fruit puree
.5 oz simple syrup