Doundrins Distilling was started in 2018 by three friends: Nick, Abby, and Ryan. Our story starts some years ago while Nick attended the University of Wisconsin. While studying chemical engineering, he also took up an interest in craft beer and worked at a local brewpub. That is where he met Ryan, who also worked at that same brewpub. A friendship was built after many shifts, many drinks, and the sharing of many of their dreams.
Soon after, Nick decided to study abroad. That is where he met, what would one day be his wife, Abby, who was also going to school for chemical engineering. Upon Nick's return, he introduced Abby and Ryan. Nick graduated, Abby graduated, and they moved to Texas where they both worked as chemical engineers.
Time passed, they got engaged, and soon felt it was better to be closer to family. So they both took jobs in Illinois working in an ethanol plant. During their time there they learned a lot about the beverage distillation process. While in Illinois they got married and had their first child. Then it was time to get even closer to family. Madison seemed like the most logical step as it was right in between both Nick and Abby's parents. While they worked their way back up north, Ryan had transitioned through several career moves. He moved out of marketing and business management only to return a couple of years later. During this time, he also got married, and he and his wife had a child.
Still having dreams to build our own businesses, we started talking again about those dreams. That is where the flame was sparked to start Doundrins Distilling. The three of us have shared a lot of the same motivations in starting Doundrins from the beginning of our partnership. First and foremost, we all wanted to produce the highest quality craft product-no skimping on the main ingredients! Second, we had a common desire to enhance the community that surrounded us. Finally, we all wanted to build a foundation and legacy for our growing families.
Since starting this venture we have all grown immensely. The Abramovich family has welcomed their second child, we have built our our production suite (ourselves), built out the tasting room (ourselves), did a soft opening for a couple months starting Aug. 31st 2019, held a grand opening party Nov. 23rd 2019, and have produced over 9 different products in under 6 months since we started production. Our latest product is a Coffee Liqueur made with a special blend of coffee from a local roaster!  It is SOOOO YUMMY!
Hi I'm Nick! I grew up in Wisconsin where I went to high school in Slinger, and then went on to college at UW-Madison for chemical engineering. During my last summer in college, I studied abroad in Spain where I met my wife Abby who was in the same course through Iowa State. After graduation, I worked in the oil industry in Oklahoma, and Canada before making my way to Texas. After a time, Abby and I decided to move back to the Midwest to be closer to family, so we found jobs at a corn ethanol plant and settled in Illinois. We got married and had our first son Byron. My dream was always to get back to the Madison area and we were able to do that in 2017.  Now we are back in the great state of Wisconsin, living in Stoughton. During this business start up, Abby and I also had our 2nd child – Clara.
Outside of spending time with our energetic children, I enjoy brewing beer, and, of course, sampling the great local craft brews, food, and spirits in the Madison area. I also enjoy spending time outside and tinkering with various DIY projects like my homemade trellis for, what else, hops for beer making.
I have over 7 years of experience in engineering in both small and large companies. I have worked in a wide variety of sectors including petrol chemicals, ethanol, and polyurethane foam manufacturing, with a specialization in project development and management. I also have experience in the food service industry from my college days as a server. I enjoy working with the people around me and look forward to building a business that will help the community thrive.
Hello all, I'm Abby! I grew up in a small town in eastern Iowa.  I then went to Iowa State to study chemical engineering.  While studying abroad in Spain, I met my future husband, Nick.  If you read Nick's bio, you see where this is going… I found a job in Texas after graduating, and moved south to meet up with Nick.  After awhile we wanted to be closer to home to raise a family. We moved to Illinois, where I worked in the distillation department making beverage ethanol – basically high proof vodka – but on an industrial scale.  While living in Illinois, our first child was born: Byron. He is a happy little 3 year old, who has an obsession with power/electricity. Signs of a young engineer already?  Only time will tell. In 2017 we moved to the Madison area and settled in Stoughton. We had our second child, Clara, in Nov. 2018. Time has flown by and she is already 1 and getting into everything just like her brother!
Along the way, Nick and I got 2 dogs, traveled internationally a lot, and got SCUBA certified.  I also like to express my creativity through photography, so I started a portrait photography business back in 2015.  In 2018 I added a branch to my business that combines photography with nerdiness and creativity when I started going to conventions to photograph cosplayers and I love it so much!  I also like to garden – both vegetables and flowers.
I have over 6 years of chemical engineering experience ranging from continuous industrial scale to batch operations like will be used in the distillery.  I have extensive operational optimization and troubleshooting experience, as well as large-scale capital project management experience. I also bring a creative background and experience in starting up a small business, both gained from my photography business.  I am loving all this small-scale distilling and am excited to continue to partner with individuals and other small businesses in the community.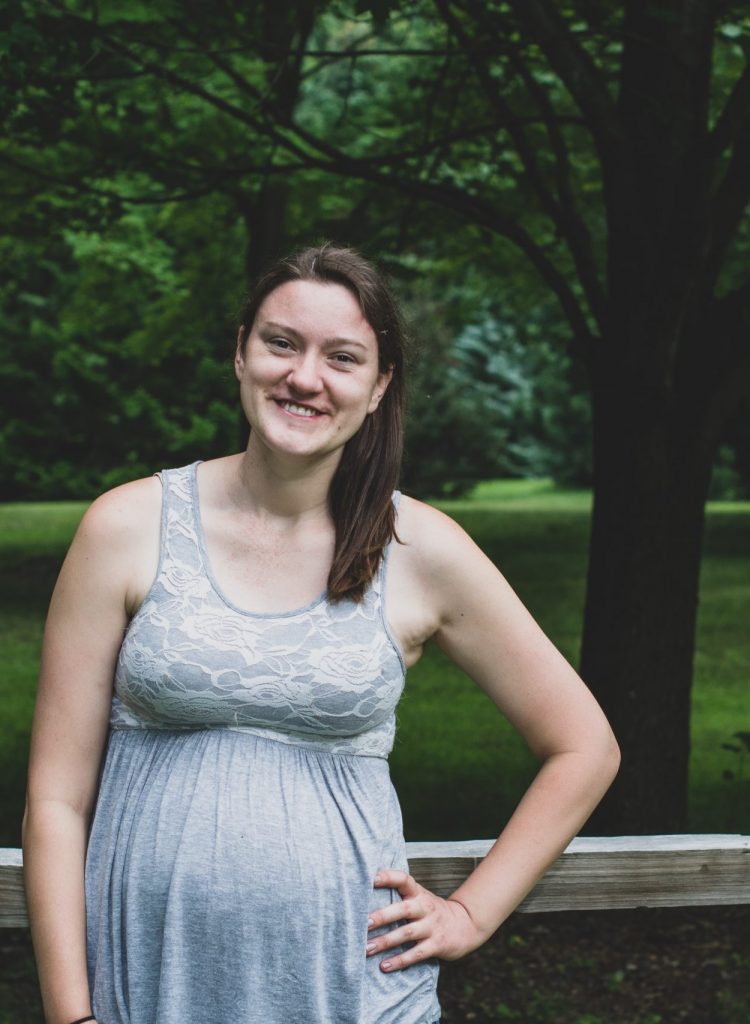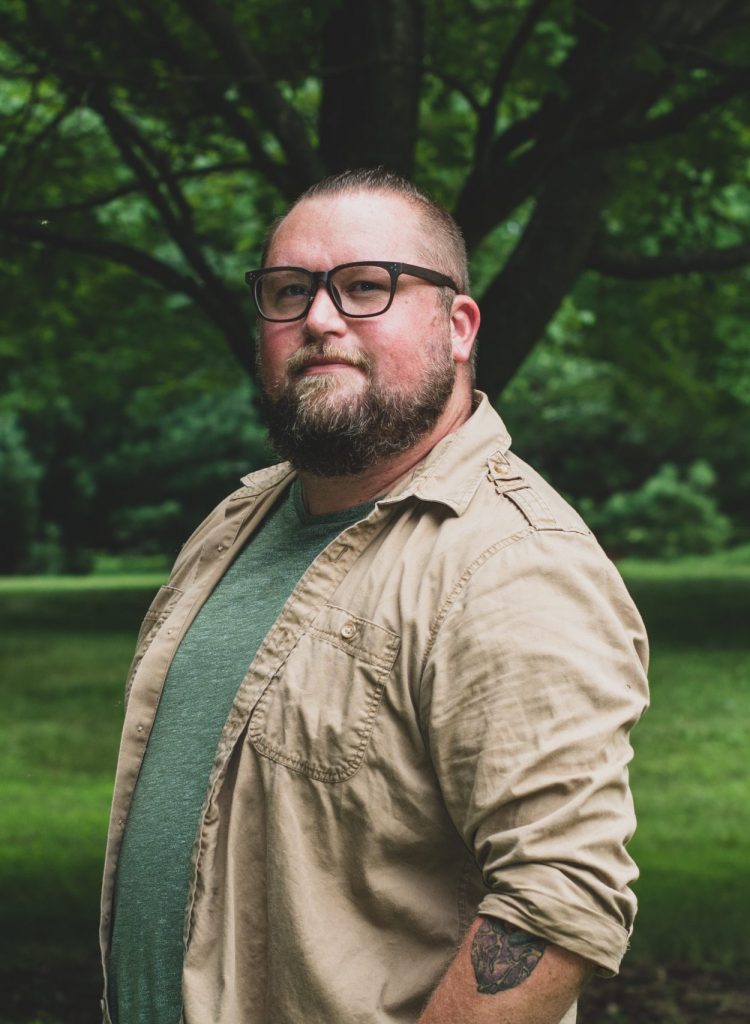 Hello! I'm Ryan. I grew up in the Upper Peninsula of Michigan, I am a Yooper -as they call us- Eh! I attended the University of Wisconsin-Oshkosh. After graduation, I spent a short time in Southern California before making the Madison area my home now for the last 12 years. While in Madison, working for a small brew pub, I met my wife Corie. A year into our marriage we had our daughter Josephine. Up until having Josephine, Corie and I had a rotating door of fur babies that we fostered.
In my free time I enjoy trying craft beer, local fair and craft cocktails. I also enjoy both playing and watching sports when I get the chance. My newest hobby to cross off my bucket list is motorcycling. Of course, spending time with my daughter trumps all of these!

I have 8 years of experience in marketing roles in both small local business and large corporate retail sectors. In conjunction with my marketing experience, I also possess over 10 years of business management experience. I most enjoy building relationships in the work I do.

I am excited to announce that I have also been able to start working exclusively at the distillery as of Jan. 2020! I get to spend 2 days at home with my daughter, Jo, spend 2 days a week out selling- my passion and speciality- and spend 1 day a week doing production!