Themed Trivia – "Unwrapped"; Snacks Facts & Marc Summers
August 30 @ 7:00 pm

-

9:00 pm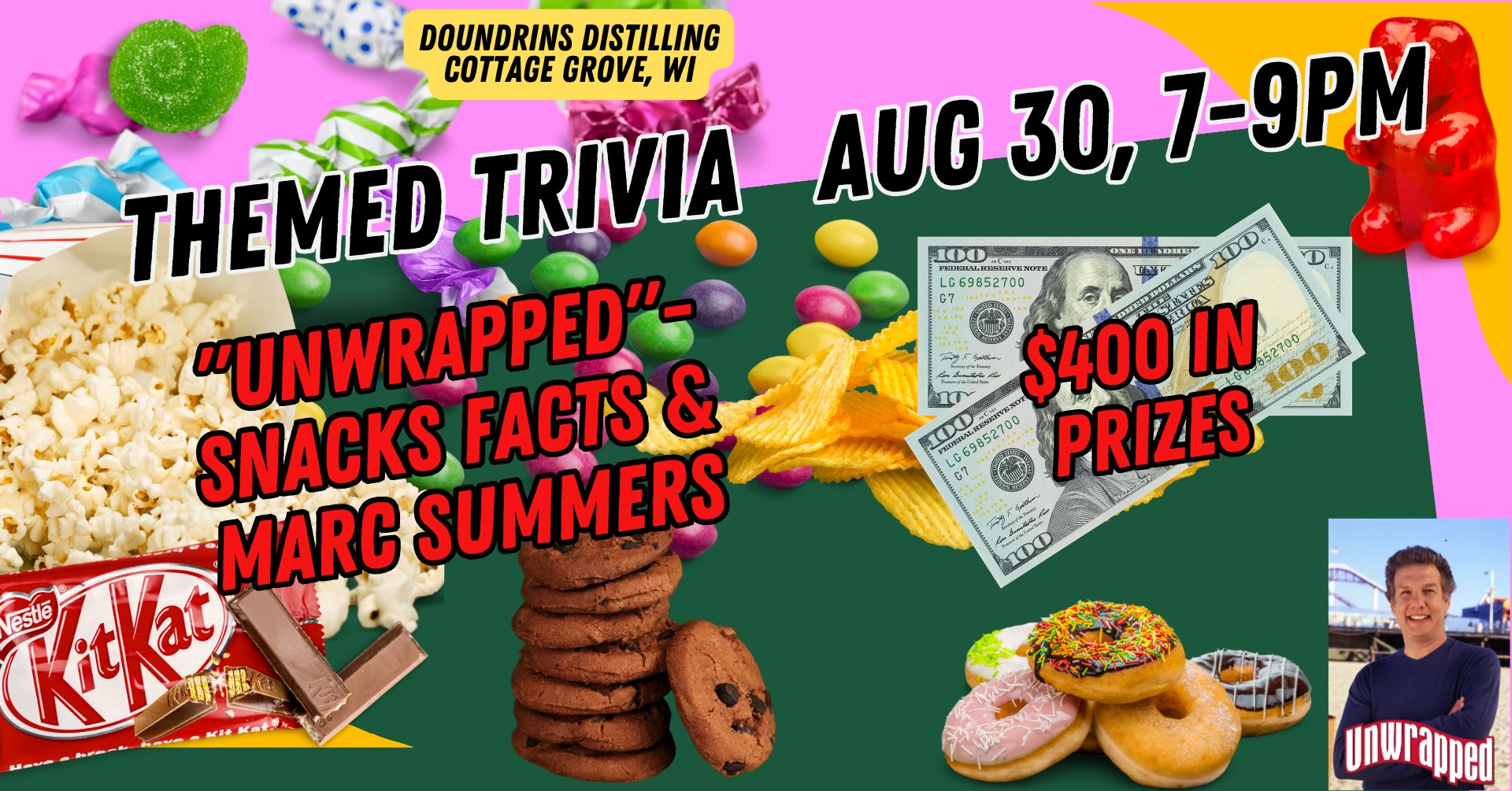 Join us for a themed trivia night of fun! August's theme is "Unwrapped"- Snacks Facts & Marc Summers. Study up on your snacks trivia (candy, chips, popcorn, soda, etc) & a bit about our bud Marc Summers if you want to win!! HUGE PRIZES ($400 in value), so it is worth coming and possibly even a bit of prep!!
$200 first place prize (cash)
$50 second place prize (cash)
PLUS there will be a few fun, themed prizes we will give away throughout the event (worth $150 total).
Free to enter – have someone from your team on site to sign up by 6:45PM. Carry in food allowed.
Example question:
"The Snack That Smiles Back" is the slogan for what salty vegetarian snack?
Answer: Goldfish
Related Events