Silent Headphone Party
August 26 @ 10:00 pm

-

August 27 @ 1:30 am

$10
A silent party or silent disco is an event where people dance to music listened to on wireless headphones. Rather than using a speaker system, music is broadcast via a radio transmitter with the signal being picked up by wireless headphone receivers worn by the participants. Those without the headphones hear no music, giving the effect of a room full of people dancing to nothing.
● There is virtually no sound illuminated from the event.
● A unique party experience where all guests wear specially designed wireless glowing headphones.
● 3 audio players or DJ's are contending for the attention of the partygoers.
● Ability to switch between three genres of music.
● This technology can create a party anywhere, from nightclubs to banquet halls, cruise ships, or subway trains.
● An interactive experience where the music during the party is tailored to what the crowd wants to hear.
$10 tickets sold ahead or at the door, 21+ event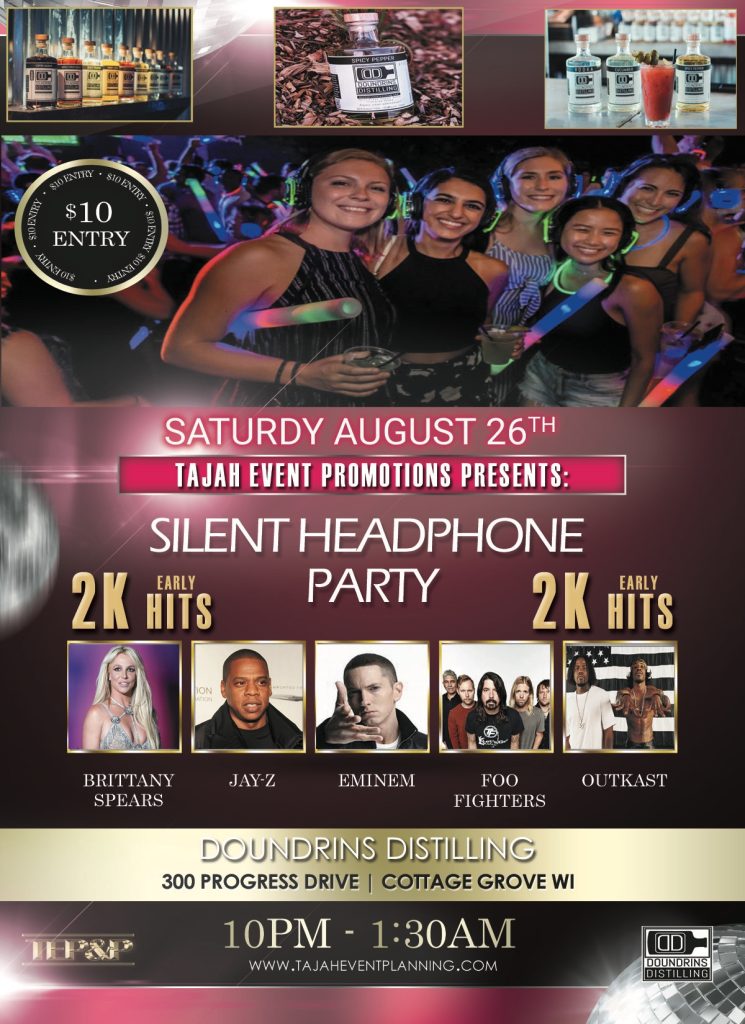 Related Events