January Artist Feature – Noah Leydel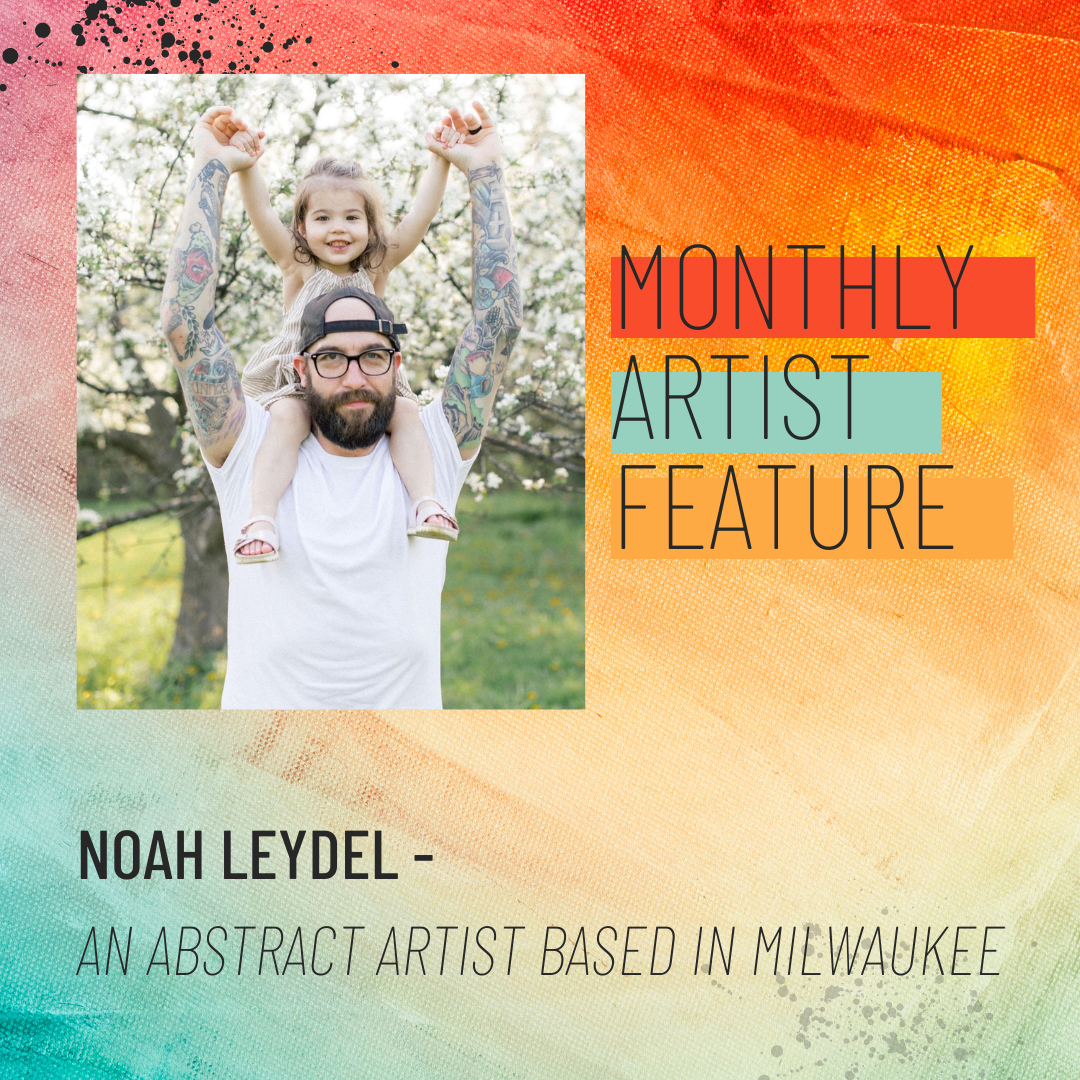 Each month in 2023, Doundrins will be featuring art from a different local artist. Our first artist up in the month of January is Noah Leydel- an abstract artist based in Milwaukee. Come out anytime to see Noah's art hung on the walls of the tasting room!
Each month we will also have a "Meet the Artist" event where the artist will be out for a meet and greet!
I'm Noah Leydel an abstract artist based in Milwaukee. My work is inspired by emotions. My moods dictate the color scheme, my brush strokes, and how I apply the paint. I am focused on creating bold colorful work accompanied by a chaotic scene showcasing my struggles with depression but hopeful. My work is therapeutic and lets me express myself in a way I didn't think possible.