Doundrins STEM Days – BUGS BUGS BUGS!!
May 21 @ 10:00 am

-

12:00 pm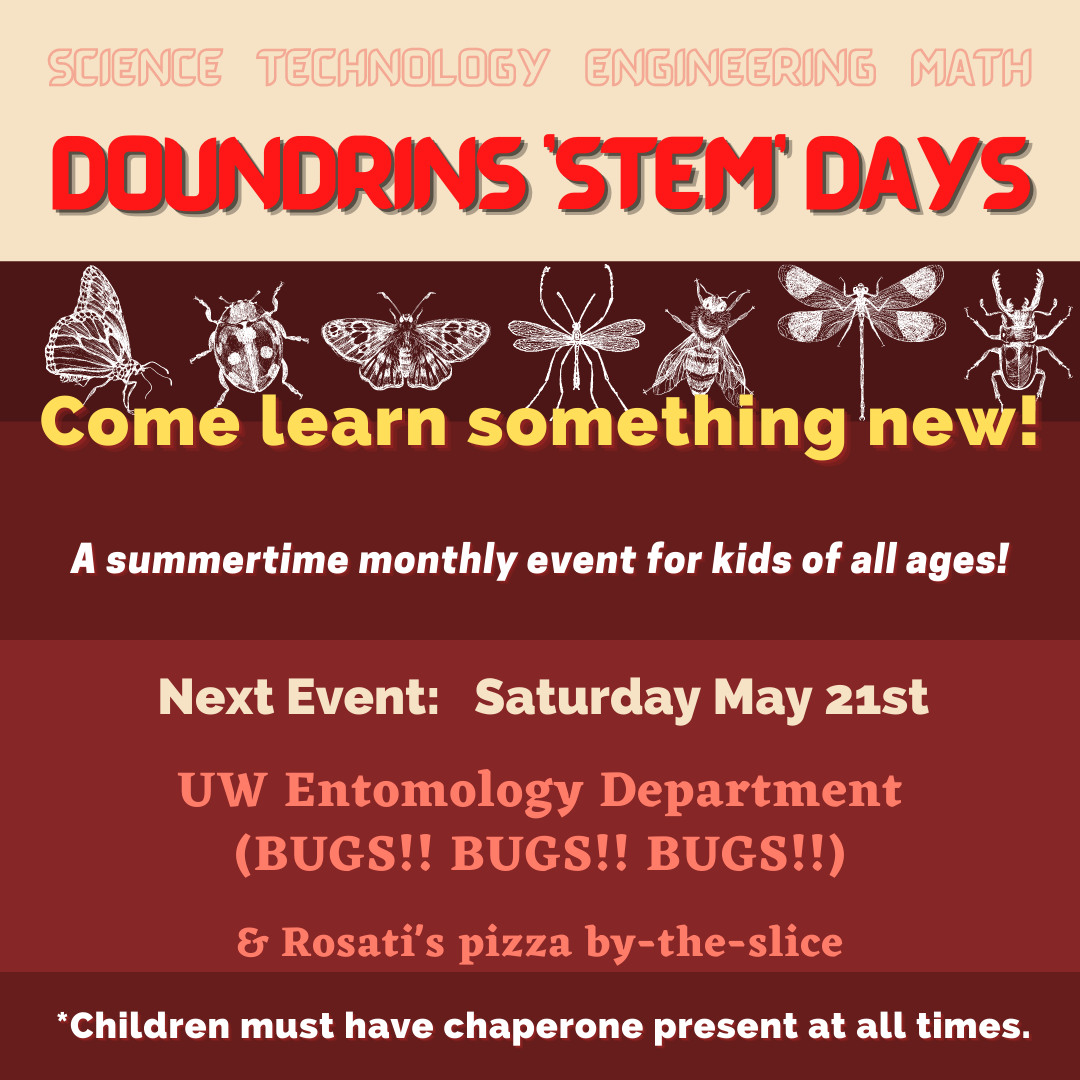 (STEM = Science Technology Engineering Math) This is a summertime educational monthly event for kids to learn about a variety of new things! Children must have a chaperone present at all times. Free to participate, all ages welcome!
This upcoming event we will have a couple folks out from the U.W. Entomology Department to talk about bugs! We will also have Rosati's serving up DELICIOUS pizza by-the-slice!
Insects are one of the most diverse groups of animals on the planet, and come in many different shapes, sizes, colors, and textures. In this presentation and activity, participants will learn about basic insect biology and ecology, explore pinned specimens from Wisconsin and beyond, meet live insect friends, and have a chance to "build-a-bug" modeled on a real species or imagined fantasy insect.